Keeping ahead of the competition in logistics requires using cutting-edge technology. Yet few technologies are as potent as 3D sensing when it comes to optimizing operations and improving consumer experiences. Smart logistics companies may open up new opportunities for expansion and innovation by taking use of this ground-breaking technology. This article will discuss the revolutionary effects of 3D sensing and convince you why your business should start using it immediately. Fasten your seatbelts, because we're about to enter the fascinating realm of 3D sensing for logistics!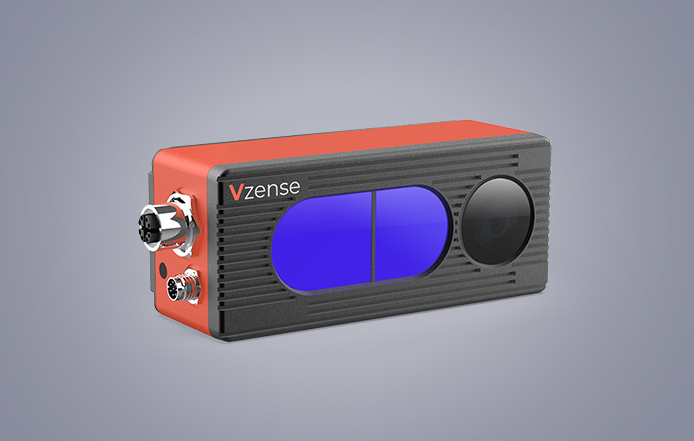 The Value of Time-of-Flight Cameras in Advancing Your Smart Logistics
The many practical applications of cameras, from self-recording to surveillance, are common knowledge. Smart logistics operations are just one area where firms are beginning to see the benefits of camera-based technologies. Some of the most notable advantages are as follows:
Firstlty, logistic system can have a better precision and productivity. Camera-based systems may provide real-time, precise data on stock levels, manufacturing, and shipping. As a result, you'll be able to fine-tune your processes and allocate resources more effectively.
Besides, your logistics services becomes better interactions with customers. Customer satisfaction may be increased by the use of inventory monitoring and real-time shipping updates to prevent orders from being delayed and to keep consumers informed of their status.
In the end, it can save money and time by avoiding costly mistakes. Camera-based solutions may help you save money by catching mistakes before they cause production delays or product damage. You can save time and effort with camera-based solutions since they allow you to automate formerly laborious and error-prone operations.
Putting 3D Depth Cameras to Work in the Logistics Industry
The following are some examples of when a 3D depth camera might be useful:
1. To determine whether or not there are items at a certain place in a warehouse, a time-of-flight (TOF) depth camera is used to take photos of the target location or box in the warehouse and generate a 3D model of the area.
2. Uses for Robotics in Automated Manufacturing Production Lines With time-of-flight (TOF) depth cameras, items may be located in the automated assembly line, instances of missing or damaged goods can be identified, and the frequency of packing mistakes can be decreased. In addition to using time-of-flight (TOF) depth cameras, multi-axis robotic arms may arrange materials in the loading station for autonomous loading.
Overall, Vzense is one of the experienced FoT Camera supplier. We can offer you the best quailty products and the best offer. If you are interested in our Products, please come and visit Vzense Official Websites to check our more details!