In recent years, ToF 3D depth cameras have gained popularity in various industries due to their ability to accurately capture depth data in real-time. This technology has numerous applications, from augmented and virtual reality to robotics and automotive. In this article, we will introduce ToF 3D depth cameras, how they work, and their applications. We will also discuss why you should choose Vzense for ToF 3D depth cameras.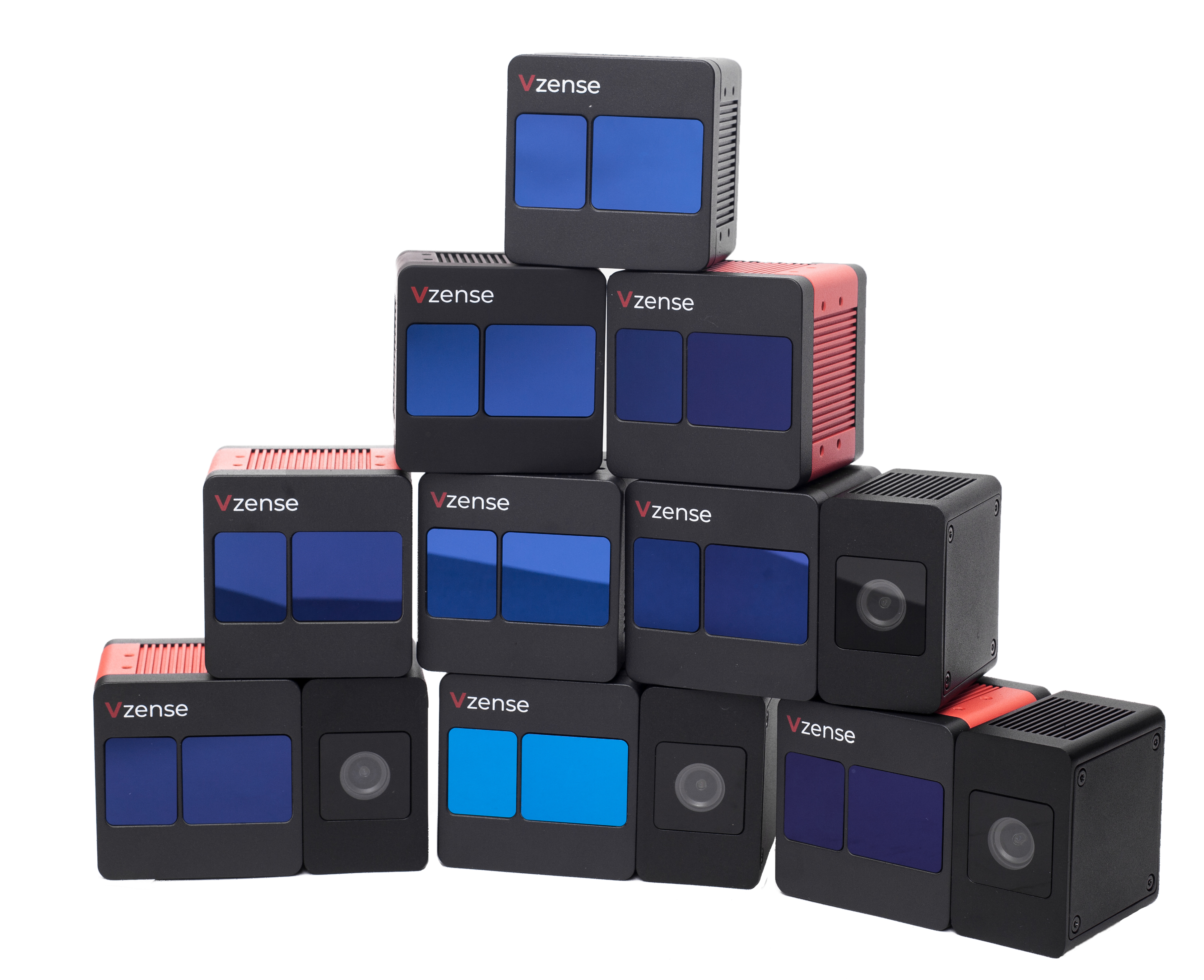 What is ToF Technology?
ToF stands for "Time-of-Flight" and is a technology used in 3D depth cameras to measure the distance between the camera and the subject. ToF technology works by emitting a pulse of infrared light and measuring the time it takes for the light to reflect back to the camera. This data is then used to create a 3D depth map of the subject.
Applications of ToF 3D Depth Cameras
ToF 3D depth cameras have numerous applications in various industries, including:
Augmented and virtual reality: ToF 3D depth cameras may be used to precisely record the depth of a scene, which enables augmented and virtual reality experiences that are more immersive and realistic.
Robotics: ToF 3D depth cameras may be used in robotics to assist robots in navigating complex environments and navigating around obstacles. There is also a industrial 3D Camera, which helps to streamline the production process.
Automotive: ToF 3D depth cameras may be used in advanced driver assistance systems (ADAS) in the automotive industry to increase overall safety by locating and evading potential roadblocks. They may also be employed in autonomous cars as a navigational aid and obstacle detector to assist the vehicles avoid collisions.
Security: ToF 3D depth cameras may be used in security systems to reliably identify and track humans inside a specific area. This is accomplished via the usage of ToF technology.
Why Choose Vzense for ToF 3D Depth Cameras?
Vzense is a company dedicated to product development and system solution development in the field of ToF technology. Its core team has been engaged in 3D image, computer vision, image processing, sensor fusion, as well as gesture recognition and facial recognition research since 2016, making them experts in the field. Vzense has developed a variety of standard products for core applications, as well as customized products and software with customers, providing excellent services. They are committed to providing high-quality ToF 3D depth cameras that meet the needs of various industries.