On March 28, 2022, the biennial Atlanta International Material Handling and Logistics Exhibition (MODEX) opened at the Georgia International Exhibition Center in Atlanta, Georgia, USA.
Vzense Technology proudly made its debut at the MODEX exhibition in the United States this year. Vzense debuted the new DS77 series. DS77 is a 3D depth camera equipped with SONY's new ToF chip. Compared with the current DCAM550/560C series, DS77 has higher precision and covers a more diversified grouping of scenes. At present, product development is approaching the final functional debugging stage, and mass shipments are planned for Q3 in 2022.
This year, the new DS77 series of Vzense Technology will also appear in the domestic LET Guangzhou Exhibition, CeMAT AISA Asia Logistics Exhibition, Vision Machine Vision Exhibition and other major exhibitions. Vzense is happy to welcome domestic industry customers to communicate via the Vzense site.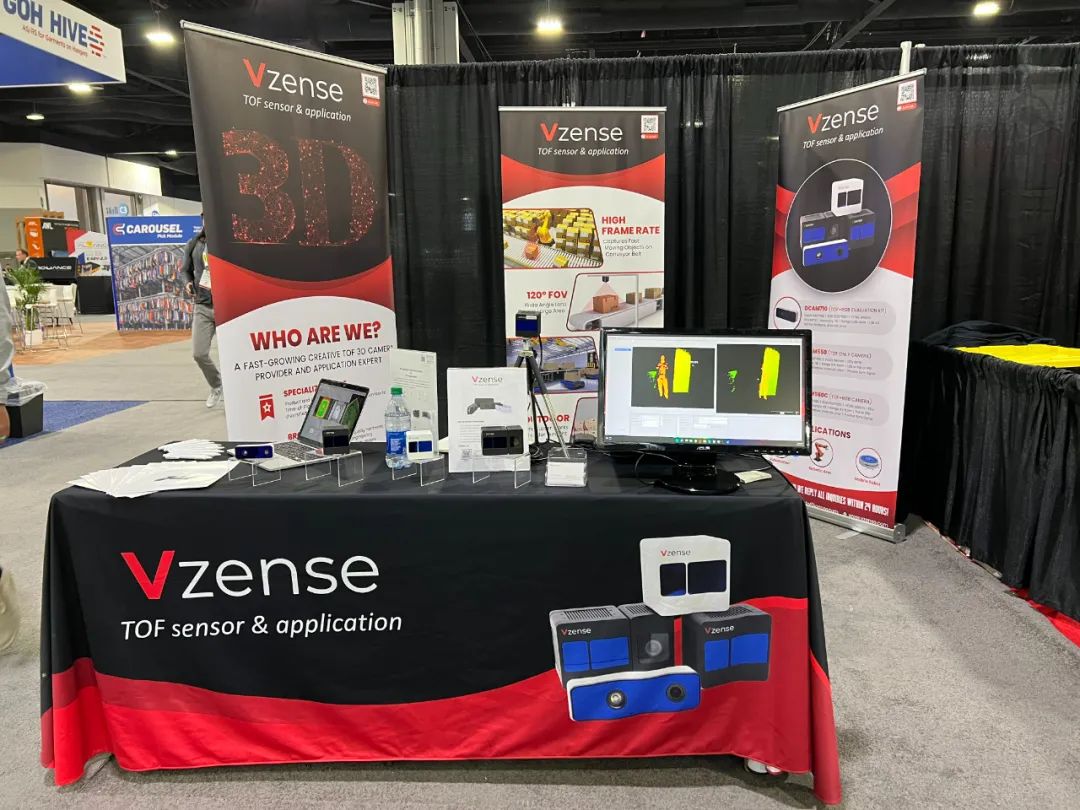 MODEX Logistics Exhibition Introduction:
MODEX is a well-known material handling, supply chain and logistics solutions exhibition in North America. It is hosted by the American Material Handling Association, the largest and most influential material handling industry association in the United States and North America. The MODEX exhibition attracts nearly 1,000 exhibitors from all over the world each year. The latest scientific research results, application products and solutions in the field of logistics worldwide, are presented including the world's top logistics and sensor giants such as ABB, FANUC, Honeywell Intelligrated, Kawasaki, Rockwell Automation, Seegrid, Siemens Intralogistics, UR Robotics, COGNEX, SICK , BEUMERGROUP, Fives, GEEK+ and other brands participate in the exhibition.