At Vzense, we take pride in pioneering advanced imaging solutions that redefine industries. Our dedication to innovation has led us to develop the groundbreaking iToF sensor technology, setting new standards in depth sensing capabilities. In this article, we delve into the world of iToF sensors and how Vzense's expertise is reshaping the future of depth perception.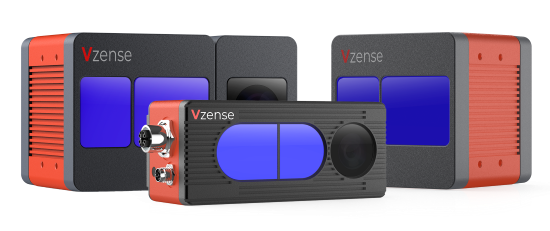 Introducing iToF Sensor Technology
At Vzense, we've harnessed the power of iToF (Indirect Time of Flight) sensor technology to revolutionize depth sensing applications. This cutting-edge technology allows us to accurately capture distance data by measuring the time it takes for light to travel to a subject and back. As a result, our iToF sensors offer unparalleled precision and reliability, making them an ideal choice for a wide range of industries.
The Advantages of Vzense's iToF Sensors
Our commitment to innovation has led us to create iToF sensors with exceptional advantages. By seamlessly integrating the Nuvoton Pulse iToF chip, our DCAM series depth sensor cameras exhibit enhanced long-distance measurement capabilities and robustness in challenging environments. This innovation paves the way for applications that require extended working distances and versatile field-of-view options.
Customization and Adaptability
One of the key features that sets Vzense's iToF sensors apart is their customizable field of view. With options ranging from 69°(H)51°(V) to 102°(H)85°(V), our sensors cater to diverse scenarios and operational requirements. This adaptability ensures that our iToF sensors are tailored to deliver optimal performance in various settings, from robotics to volumetric scanning.
Empowering Industries with Precise Depth Sensing
Vzense's commitment to advancing technology extends beyond hardware. Our iToF sensors are designed to provide independent depth performance, impervious to ambient lighting conditions, object colors, or patterns. This resilience makes our sensors invaluable in industries where accuracy and reliability are paramount, such as robotics, mobile robotics, target recognition, and more.
Conclusion
In conclusion, Vzense's pioneering spirit shines through in every aspect of our iToF sensor technology. From seamlessly integrating the Nuvoton Pulse iToF chip to providing customizable field-of-view options, we're dedicated to enhancing depth sensing capabilities across industries. As we continue to push the boundaries of innovation, our iToF sensors stand as a testament to our commitment to reshaping the way the world perceives depth. Experience the future of depth sensing with Vzense's unparalleled iToF sensor technology.