In today's fast-paced world, staying ahead of the competition is essential for any business to succeed. With technology constantly evolving, companies must adapt and implement new tools to give them an edge over their rivals. The ToF camera from Vzense is one tool that can revolutionize industrial applications by providing accurate and real-time data on various processes. This blog post will explore how the ToF camera can help businesses get ahead of the competition and improve their bottom line. So buckle up and get ready to discover a game-changing solution that may take your business to new heights!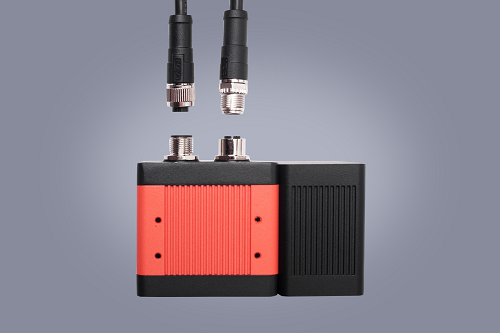 Introduction to Vzense ToF Camera
Vzense is a world-leading provider of 3D sensing technology and products. The company has been devoted to researching and developing ToF (time-of-flight) camera technology since its establishment in 2016.
Compared with traditional 2D imaging technology, the ToF camera can obtain more accurate 3D information about objects. It can not only detect the distance between the camera and the thing but also capture the shape and contour of the object. In addition, the ToF camera is not affected by ambient light, which means it can work well even in low-light conditions.
The outstanding performance of the ToF camera has attracted much attention from various industries. In recent years, Vzense has cooperated with many international companies and developed a series of high-performance ToF cameras. These cameras have been widely used in AR/VR devices, intelligent transportation systems, security monitoring systems, and consumer electronics products.
With rich experience in 3D sensing technology and strong R&D capabilities, Vzense is dedicated to providing customers with superior ToF cameras and solutions.
How ToF Cameras Work for Automating Industrial Production Lines
As industrial applications become increasingly automated, the need for ToF cameras to help automate production lines is becoming increasingly evident. ToF cameras can provide 3D measurement data of objects in a production line with high accuracy and resolution. This data can then be used to control robotic arms or other machinery in production.
ToF cameras work by emitting a short pulse of infrared light and measuring the time it takes for the light to reflect off an object and return to the camera. This information is then used to calculate the distance between the camera and the thing. By doing this repeatedly, the ToF camera can create a 3D map of the area around it.
The advantages of ToF cameras over traditional 2D vision systems are that they are not affected by changes in lighting conditions and can provide accurate measurements even when objects are moving. This makes them ideal for use in industrial settings with variable lighting conditions or things moving on a conveyor belt.
Conclusion
The ToF camera from Vzense provides a powerful tool for industrial applications, allowing companies to measure distances with great accuracy and efficiency. With its user-friendly interface, low power consumption, and superior performance, the ToF camera helps businesses stay ahead of their competitors in the ever-changing digital landscape. By using this cutting-edge technology, companies can create new, faster, more accurate, and more cost-effective products than ever before. With Vzense's ToF Camera at your fingertips, you can confidently take on any challenge!