Industrial RGB-D Camera Depalletizing solution introduction
The picture below shows the application of Micro-Technica, a Japanese logistics solution integrator, using the 3D ToF RGB-D depth camera DCAM560C of Dimensional Technology in the destacking scene.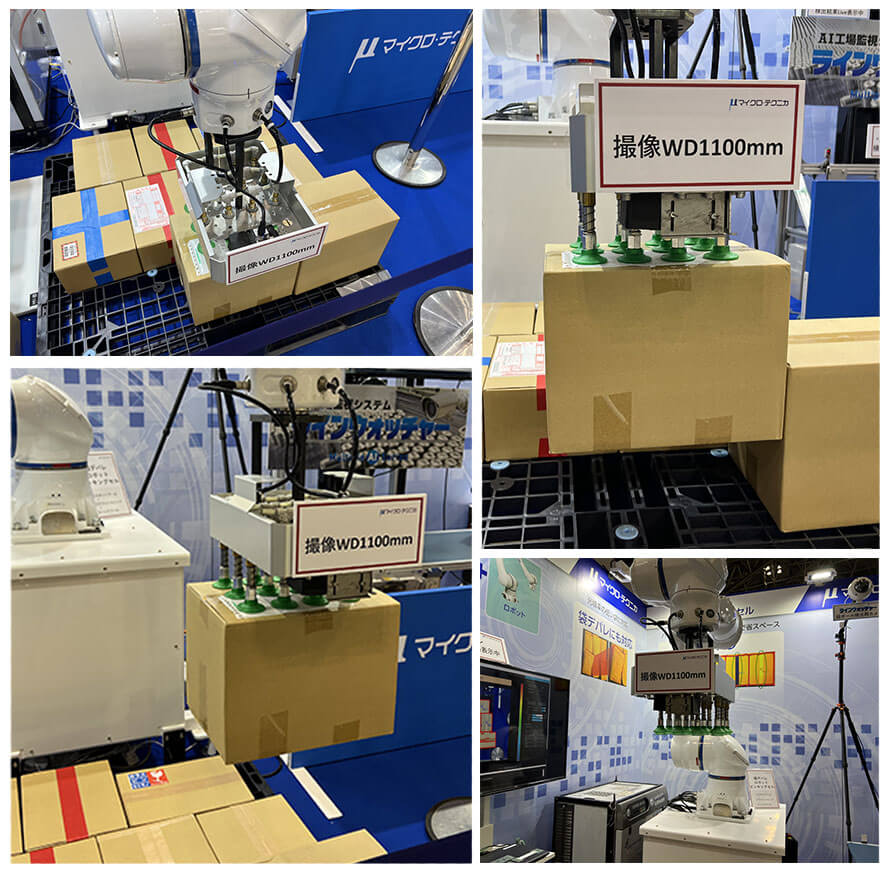 DCAM560C is an industrial TOF camera launched by Dimensional Technology that can output color images and depth images at the same time. In the unstacking scene, DCAM560C can quickly capture the position and posture of packages/goods/stacks in the operation area, and output the depth in real time. At the same time as the data, it is supplemented by color high-definition images to accurately locate the position of the box, and obtain accurate grasping points, placement points and trajectory points through the hand-eye calibration relationship and intelligent trajectory planning algorithm, and guide the robotic arm to complete the grasping and stacking series of actions.

In addition, DCAM560C has the characteristics of large field of view, stable edge data, compact structure, fast calculation, and is not affected by light, so that it can be conveniently and flexibly installed at the end of the robotic arm, assisting the robotic arm to neatly stack goods and boxes ( or split) on pallets or production lines. Combined with DCAM560C depth camera + algorithm, users can easily deal with multi-SKU depalletizing scenarios, and further improve production efficiency and reduce production costs while meeting the needs of automatic depalletizing.
Advantages of Vzense 3D ToF Camera
- The accuracy is stable at 1% within the working distance range of 0.15-6 meters
(* the accuracy error at 1 meter is 3-4mm)
- Large FoV (Max. H-100°, V-86°), covering a larger operating area
- 1600*1200dpi RGB image, accurately capture the edge contour of the target object
- Frame rate up to 30fps, more accurate real-time positioning for moving objects
- Excellent anti-ambient light ability, can work in strong light and darkness
- Excellent product reliability, has passed a variety of product performance testing.
- High cost effective
The picture below shows the camera test results:

depth image IR image RGB image