Based on the 3D ToF perception solution and DCAM series cameras, Vzense Technology has developed a people counter and solution with privacy protection function, and successfully implemented it. Our ToF solution uses the depth image taken from the top view or side view for real-time identification and flow statistics.
Advantages of our Solutions:
- Privacy protection and data collection security;
- Environmental Robustness less effected by the external ambient light;
- 640×480 VGA resolution, the frame rate up to 30fps;
- Customized FoV max. 102°(H)*85°(V), the measurement distance can reach 4 meters;
- Capture real-time information such as pedestrian stay time, walking path, etc.
- Open SDK interfaces for secondary development
- IN/OUT MODE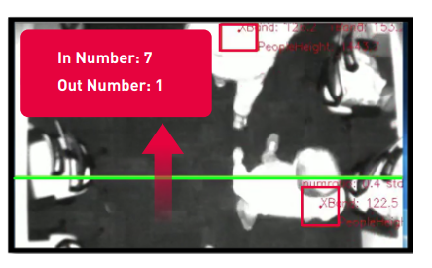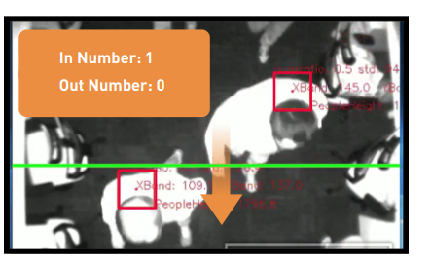 Our Cases:
- >98% COUNTING ACCURACY

In 2020, Vzense cooperated with a digital IN-STORE merchandising media platform and delivered people counting system. By capture real-time consumer density and behavior like dwell time, the media platform delivers new marketing opportunities and smart merchandising for the ultimate shopper experience.
In 2022, Vzense 3D-ToF-tech base counter DCAM550 was installed on the top of the doors in Metro Line 11, Beijing, to count the real-time number.